Back in November of 2015 I came across an article about a cabin designed by Frank Lloyd Wright within the state park boundaries of Mirror Lake. After reading it, I knew we had to experience this Wisconsin treasure first hand. Due to it's understandable popularity, some restrictions with our schedule and trying to find a opening for a one night stay, our reservation ended up being about 16 months out. I didn't realize at the time that the year of our reservation coincided with Frank Lloyd Wright's 150 year birthday, as well as the 25 anniversary of the restoration of the Seth Peterson cabin where we would be staying.
The integration of art and nature was an experience I will never forget. I have always admired architecture in public spaces in larger cities so to be able to experience that on our own without the crowds but in an intimate setting like the woods was very special. The weather was ideal, cool temperatures with a clear blue sky which enabled us to have ideal conditions with which to experience the light moving through the space. We even had a short rain storm the morning before we left so we could experience how rain sounded on the roof (no, it did not leak). The only time we spent away from the cabin was during our 45 minute canoe ride at sundown on a perfectly calm lake.
The work that the Seth Peterson Cabin Conservancy has put into this building is incredible, from removing the flagstone flooring to integrate the Wright designed radiant floor heating and other infrastructure work that would make it a place that people could enjoy year around.
As you have probably figured out by now, this post is more about our experience than a recipe. To tie in with the simplicity of the surroundings, we ate simply. Mostly appetizers, one of which was a slice of brie cheese sandwiched between slices green apple a perfect complement to our surroundings.
Click on image below to see other photos from the cabin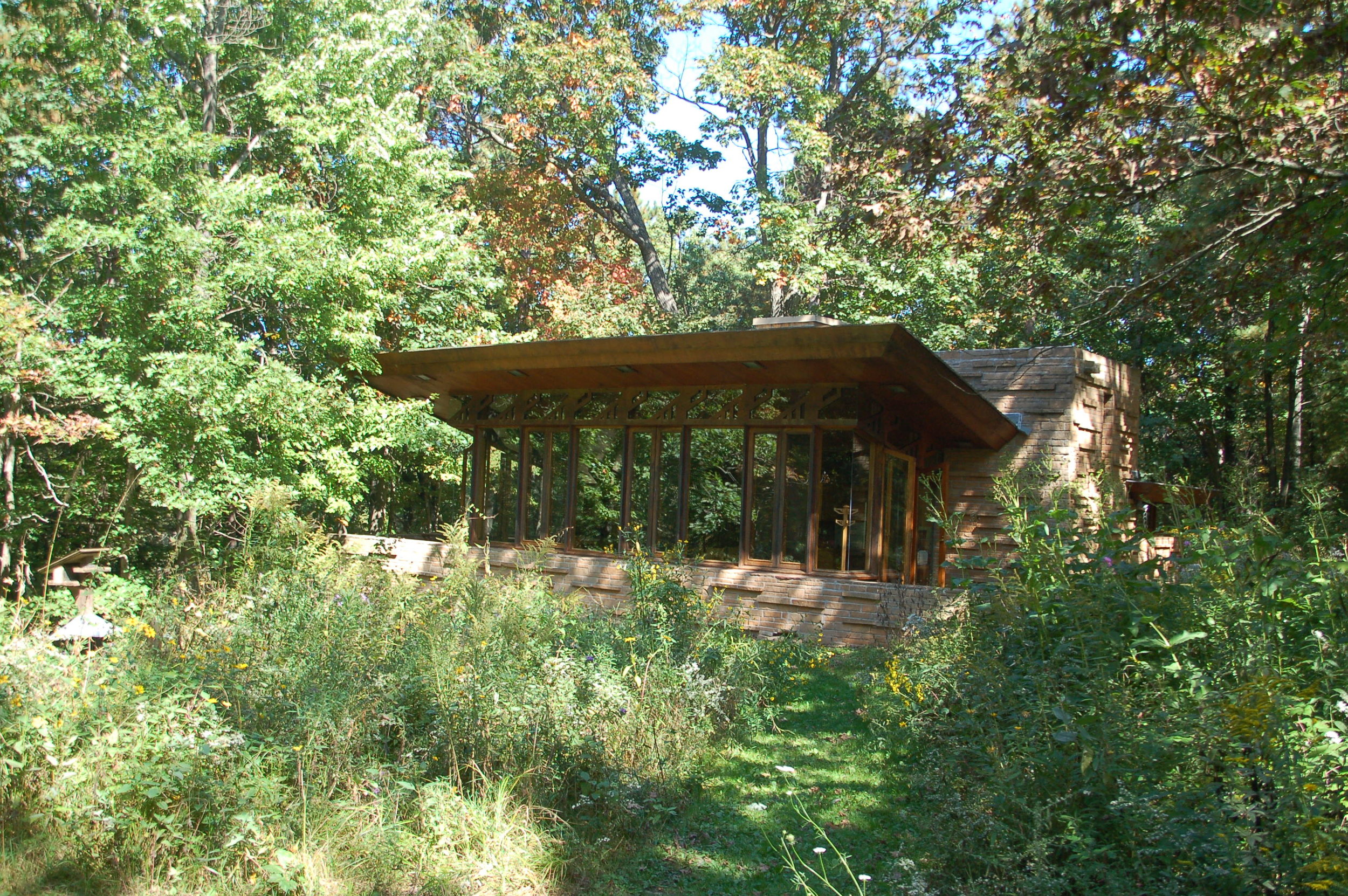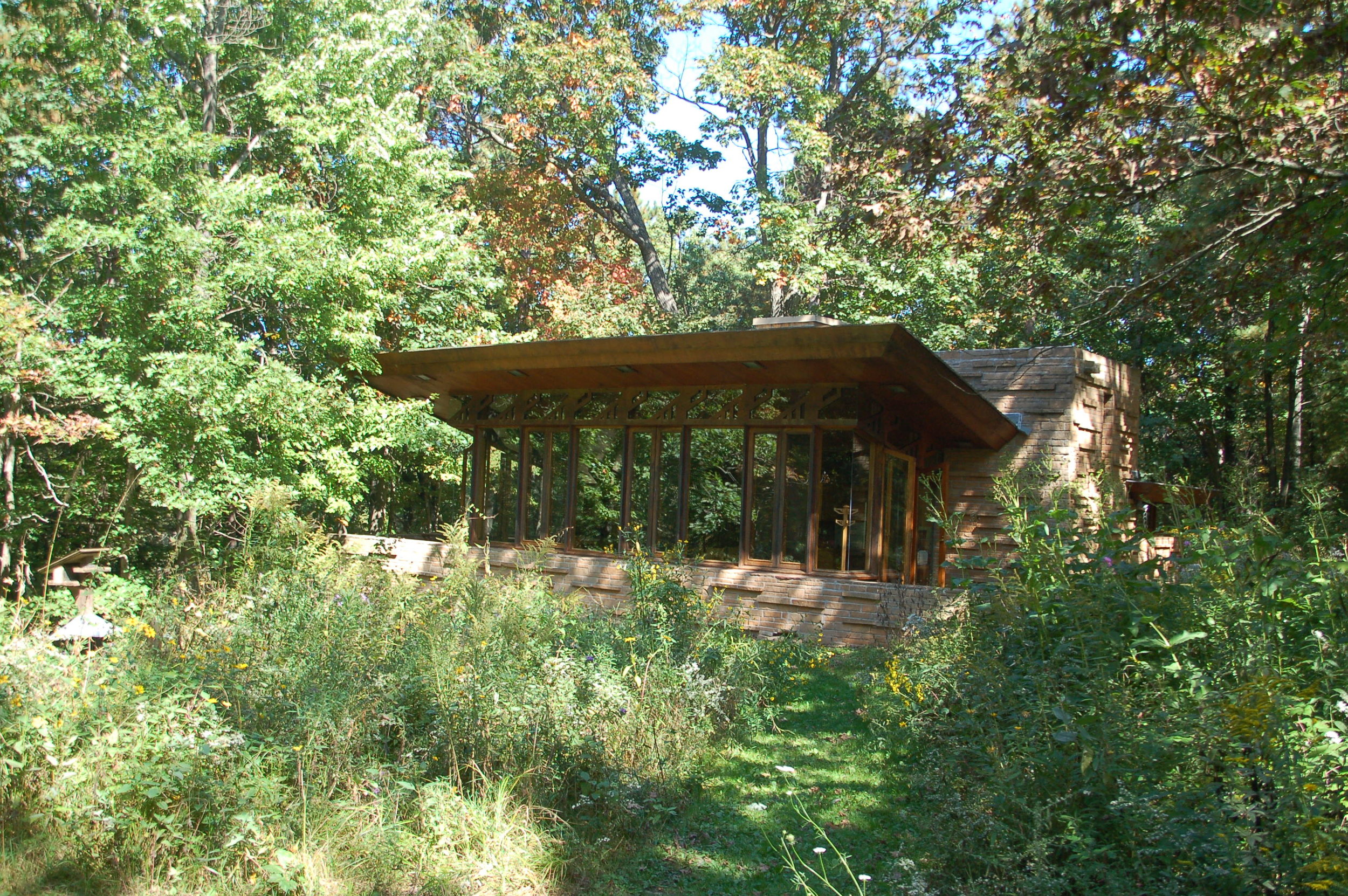 Check out my trips to Arizona & Georgia by clicking on these images