I was reunited with a friend from my childhood this summer. We shared a lot of things in common growing up but the one love that cemented our bond was photography. When Mary invited me to visit her in Arizona over the winter, I didn't need much encouragement. This was my first visit to the state and I was looking forward to not only the photography opportunities but to once again get out hiking.
Here are the hiking highlights - a combined total of 20 miles.
(Click on image to go to the next slide)
First stop - Poppies blooming in Tonto National Forest outside of Phoenix. This area was the biggest display and the largest poppies we would see during my visit.
Late day light at Lost Dog Trail in Phoenix
Arcosanti Windbells
Learn more about their urban laboratory based on the tenets of compact city design here. The windbells are a main source of income for the community
Brass pour
We took the tour which included watching them pour melted brass into the sand molds they use to form the windbells.
Mesquite Flat along the Apache Highway
Courthouse Bluff in Red Rocks, Sedona, Arizona
Classic Desert scene along the Bell Rock Loop Trail
West Fork Trail in Sedona
Now on to some highlights of our restaurant stops
This was the view from Mariposa Latin Grill in Sedona
Mary had the Cobb-oy salad and I had the Neptuno Salad both delicious. I think we will try the tapas offerings on our next visit.
Tres Leches Torte at Mariposa
You didn't want us to go on our 5 mile hike without dessert did you?
Back in Phoenix at the Welcome Diner
I had the delectable green tomato sandwich and we shared their famous biscuits covered in goat cheese and topped with preserves, now that's a dessert! Visit them at welcomediner.net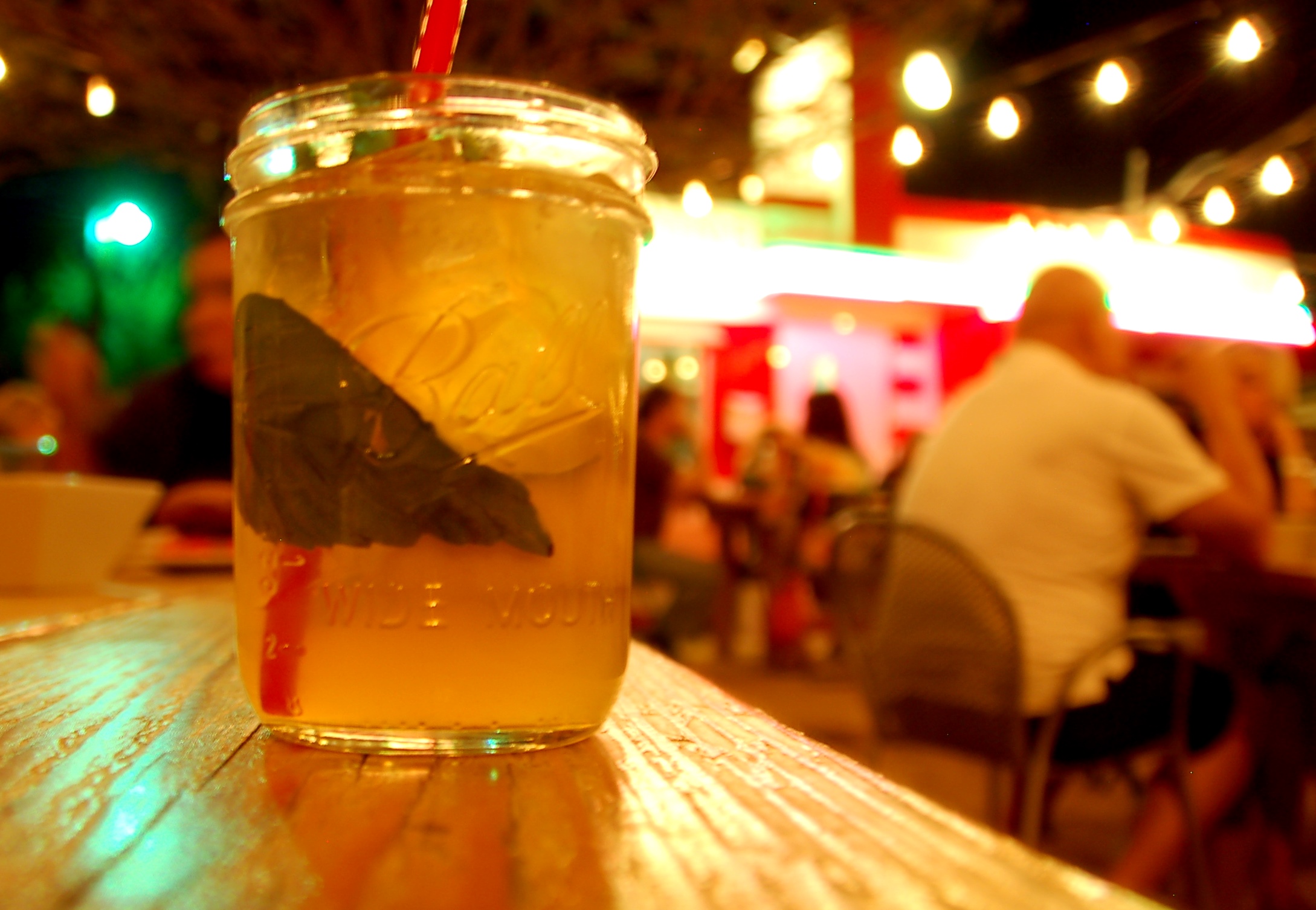 The Kentucky Thorough Bred from Welcome Diner
My vacation would not have been complete without sampling a local craft cocktail...or two.
This one featured Kentucky Bourbon, House Ginger Beer, Fresh Lemon Juice and Basil
A Bee, a Butterfly and Birds from my visit to Arizona
A mountail laurel in bloom attracting a bee to Mary's back patio
Cactus Wren, Arizona State Bird taken at the Botanical Garden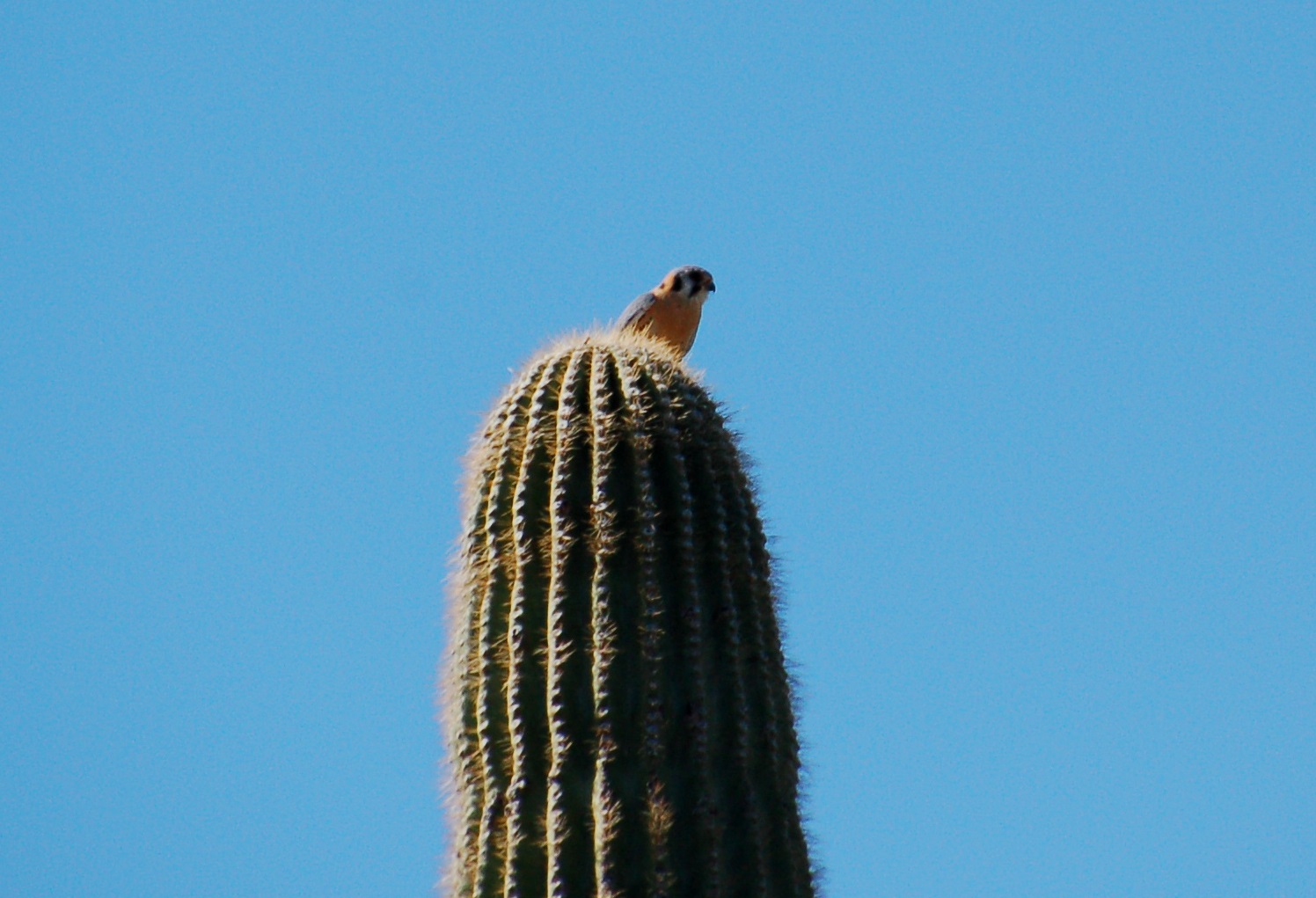 Falcon on top of a Saguaro at Superstion Mountain
Goldfinch in the morning sun in Sedona
I also saw a bluebird nearby but it wasn't as cooperative for the photo.
A visit from the tourist friendly Roadrunner at Gertrude's restaurant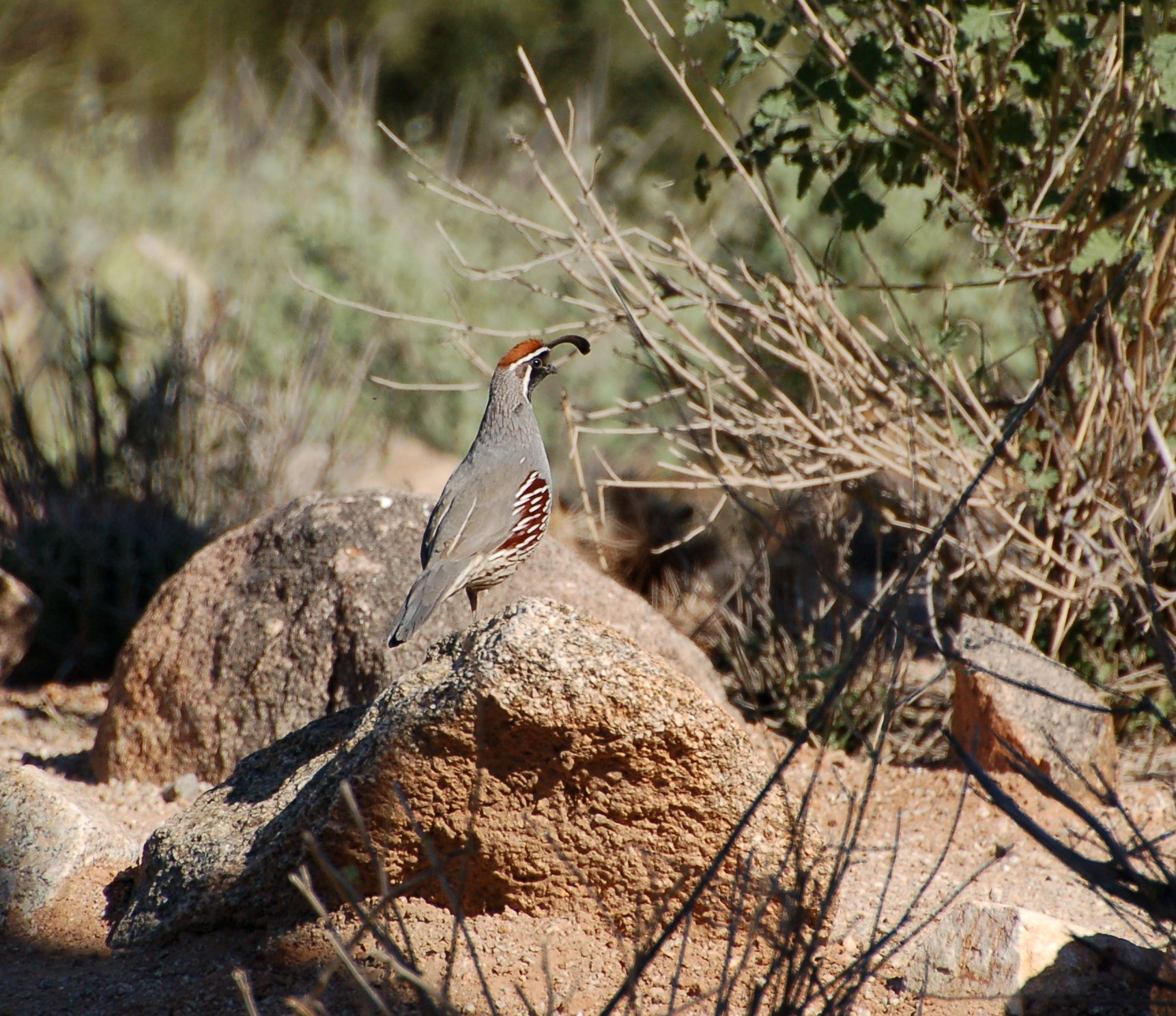 Gambel's Quail at a reserve in Phoenix